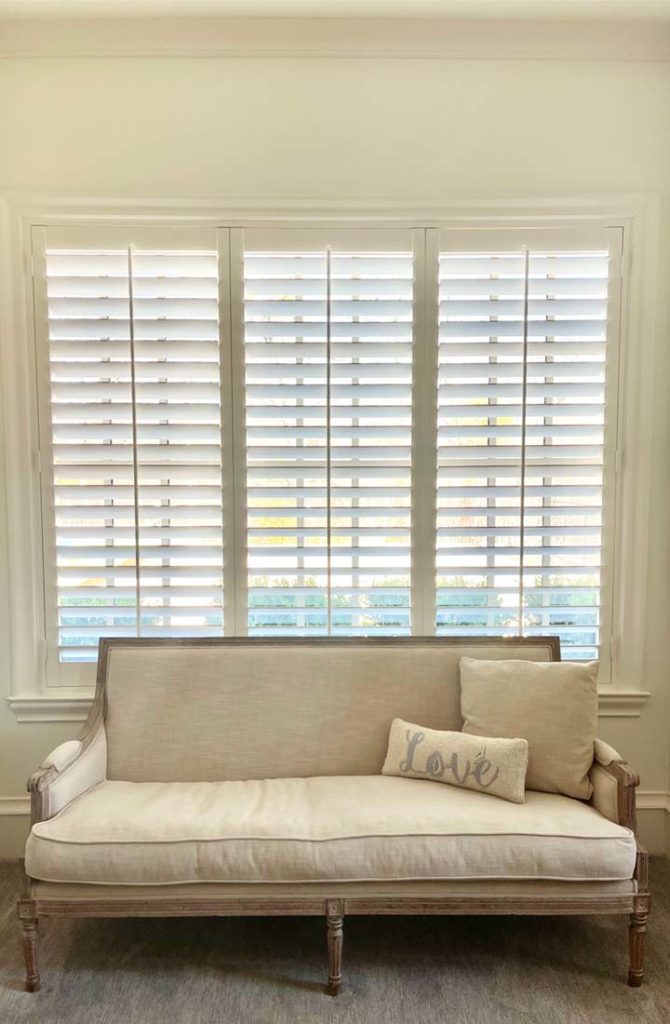 The trademark of Sewell Shutters is its luxury Basswood & Poplar shutter, a gorgeous addition to any home design and one of the most eco-friendly window treatments on the market today.
In the past, only two materials were used to manufacture shutters: Cedar and Pine. Sewell Shutters uses neither of those wood types because there are inherent problems with both: 
1. Cedar has high resin content and stains, yellowing the finish. 
2. Pine also has a high resin content, but even worse than that is that sap eventually begins oozing out, generating bubbles and destroying the finish.
In order to prevent these problems, Sewell Shutters uses Poplar and Basswood to manufacture their product. Why? Poplar and Basswood trees come from the northern forests where trees grow slower due to radical and varying weather, resulting in much straighter and more stable trees. This is important because there are different qualities of Basswood and Poplar. All of the wood Sewell uses comes from the north and we accept only furniture grade Basswood and Poplar.
During construction, durability and longevity top the list of Sewell Shutters' concerns. For example, other manufacturers use wooden dowels to connect the various shutter panel parts. Wooden dowels do not provide the necessary support and stability to maintain integrity for the lifetime of the shutter. Sewell Shutters chooses to use a mortise and tenon joint system, which resist sagging or pulling apart. Additionally, Sewell Shutters uses a two part louver lock system to prevent shutter louvers from drooping over time. We use "tension pins" and "tension screws" that will prevent drooping.
Over the past twenty-eight years Sewell has installed over 15,000 homes with plantation shutters, many of which were due to referrals by satisfied customers. A key factor in this has been the element of quality. It is the fulcrum of our success. We stand by the quality of our work and we also stand by the quality of our products. That's why we offer only the very best. Schedule an appointment and we will be happy to show you why.